According to Business Insider, I am not the only one who is guilty of clicking the good old "agree" button on Terms of Service before reading it. In fact, according to a study published less than 6 months ago, of users who fall within my age range, "97% agre[e] to conditions before reading" (You're not alone, no one reads terms of service agreements).
So, let's get honest here. How many of us actually do read the fine print on the things we buy or sign up for on a regular basis? My guess is, even after reading this article, very few. We have become so accustomed to clicking the "I agree" button or box and moving on to explore what we venture to with technology, that we often forget that we may be agreeing to particular aspects of security, privacy, and data sharing that we didn't even realize. As part of my review of Evernote, Snapchat, Touchcast and Remind for my final project, I've now had the opportunity to delve into the Terms and Conditions aspect of each of these applications to get a better understanding of what I was agreeing to, what I was potentially protected from, and what I could potentially be unknowingly sharing when using these on my phone. Man, was I in for an awakening!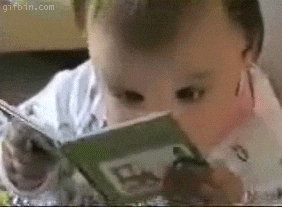 I'll admit, going through each of these four applications and reading the Terms and Conditions without a clear goal in mind wad daunting, boring, and seemed a little bit redundant. So, a few weeks ago I decided that it would benefit me a drastic amount more if I came up with a clear set of questions to guide my exploration of the Terms of each app. I decided that when exploring these facets, I would focus on:
Were the Terms and Conditions easily accessible online or on the app itself?
Was the language clear and easy to understand?
Were there any aspects of security or data sharing that I found surprising?
What, if anything, was being done to protect my data from being shared with others?
After reading the Terms and Conditions, did this change if I would continue to use the app or not?
So, I went to work. After several evenings of exploration of each of the 4 apps, here is what I found:
I was able to find the Terms easily on the Snapchat website, and before I had even scrolled to the bottom of the page, a reminder that the website used cookies had appeared on the screen. I probably wouldn't have even through about reading this thoroughly prior to examining these applications for this course. On the app, too, the Terms of Service and Privacy information are quite easy to access.
2) The readability of the Terms is very clear, and actually a bit humorous. The language that is used is clear and anyone would be able to understand the legal terminology. What I liked best was the line, "if you don't agree with them, then don't use the Services" (Snapchat, Terms of Service). I also thought that it was interesting how Snapchat started first by indicating the "Rights" they grant users, then listed the "Rights" users grant them. This type of language indicates to me that the app's expectations are about mutual responsibility.
3) I wasn't necessarily surprised by any of the information shared in the Terms of Service or the Privacy sections. I liked how one of the first pieces of information that was shared clearly was the age restriction expectancy of 13 years. After hearing how many people lately have been complaining about the Snapchat changes, it was interesting to see that we've actually agreed to let them do that by signing the terms as the app clearly indicates that "Any software that we provide you may automatically download and install upgrades, updates, or other new features" (Snapchat, Terms of Service).
As Kyle shared earlier today on Twitter, Snapchat has created a feature called "For Your Eyes Only" which enables Snaps to be protected by a passcode to ensure that images meant for a specific person aren't seen by anyone else. I found this feature particularly concerning for students, but since I chose to use this app as a personal app for myself and not for specific educational purposes, I chose not to focus too much on reviewing the potential dangers of this feature as it isn't something I would use.
However, I have always been one of those teachers that has told students in the past that although their Snaps disappear on someone else's screen within minutes, they are always viewable if they need to be later on. Now, I understand fully where this information was coming from as it clearly states that:
To the extent it's necessary, when you appear in, create, upload, post, or send Public Content, you also grant Snap Inc., our affiliates, and our business partners the unrestricted, worldwide, perpetual right and license to use your name, likeness, and voice, including in connection with commercial or sponsored content. (Snapchat, Terms of Service).
 In addition, Snapchat "may access, review, screen, and delete your content at any time and for any reason…" (Snapchat, Terms of Service). Upon review, I found it responsible that the fact that Snapchat creators  included insight into the notion that they "cannot-and do not-take responsibility for any content that others provide through the Services" which was a clear reminder that while we cannot control the actions of others, we are 100% responsible for our own.
4) When discussing the idea of digital citizenship, I think that the Terms and Conditions listed by Snapchat actually inform users of some etiquette and literacy surrounding the use of the app in sections 6. Respecting Other People's Rights, 8. Safety, and 9.Your Account.
Snapchat makes it clear that the expectation is that users use the app in a responsible and respectful way, indicating that anything that I share as a user should, since people agreed to it, be used responsibly. When it comes to safety, I appreciated how Snapchat attempted to combat distracted driving by including their disclaimer that reminds us to "never Snap and drive. And never put yourself in harm's way just to capture a Snap" (Snapchat, Terms of Service). They also make it very clear that there is a sense of accountability that comes with using the app, adding a sense of security in how  my privacy may be protected through the use of a strong password.
Then, there's the information that probably doesn't need to be shared, but is such as the fact that Snapchat won't be charged for your data usage, you will be, any disputes between Snapchat and users will first be attempted to be resolved mutually, then will move "through binding individual arbitration" and then of course, how to contact them.
The Privacy Policy itself was updated less than 3 weeks ago, which sat well with me knowing that changes are being made to the policy on an ongoing basis. This policy was a good reminder of the features of the app that we may take for granted such as the fact that our contacts are shared with the app by a click of a button, our device information is automatically shared with Snapchat, and after our "consent, we may also collect information about your precise location using methods that include GPS, wireless networks, cell towers, Wi-Fi access points, and other sensors, such as gyroscopes, accelerometers, and compasses" (Snapchat Privacy Policy). I found the language of how the information is used interesting, as each of the terms here makes it seem like the information is being used solely for our benefit to improve service. If a Snapchatter who is dissatisfied with service chooses to delete their account, their information is still saved for 30 days before Snapchat deletes it completely.
5) Reading the Terms and Conditions of Snapchat does not change how I viewed the app, and wouldn't hinder me from using the app. If anything, it has further educated me about the safety features of using the app and the responsibilities that are clearly outlined for users. I would definitely share this information with students and parents if I were to use this app in an educational setting, but as outlined earlier in my project, this app was my "fun" app that I chose to review.
Immediately after opening the Terms and Services for this app, I noticed a huge difference in the overall "vibe" of what is expected of users who agree to the Terms associated with TouchCast.
1) The Terms were easily accessible on the website but you have to stay logged in to your actual account using the app to view the Terms on your phone. There is a clear end date for the Terms listed, and the large font/clear headings lay the information out in an organized format.
2) The biggest difference between the Terms for Touchcast and Snapchat, first off, is the type of language used. While I felt as though someone was actually talking to me when reading the Snapchat Terms, the Terms of Service and End User Agreement for TouchCast is quite a bit more official, defining specifics throughout, listing multiple links to other legal aspects, and including language that some readers may find overwhelming. One aspect of the Terms, though, was extremely clear: "If you do not agree to any of these terms or the TouchCast Privacy Policy, you are not permitted to use the Service" (TouchCast, Terms of Service).
3) Were there any aspects of security or data sharing that I found surprising? Not really. TouchCast did remind users to check in frequently to make sure that none of the Terms had changed since the last time they were read. I did find it intriguing to learn that "Although TouchCast will not be liable for your losses caused by any unauthorized use of your Account, you may be liable for the losses of TouchCast or others due to such unauthorized use" (TouchCast, Terms of Service). Evidently, there are different Terms for accounts which are free (like the one I signed up for) and business accounts, the main difference being that "TouchCast retains the right to monetize Free Account users' Content through advertising, eCommerce, content syndication or marketing, or any other means. COMMERCIAL USE IS NOT PERMITTED FOR FREE ACCOUNT USERS" (TouchCast, Terms of Service).
I will say that I learned a lot about the Digital Millennium Copyright Act and the controversy surrounding the Act itself. As stated in the article cited above, "Prior to the law's passing, 50 of the country's most prominent computer scientists and technology signed a letter to the U.S. congress warning that DMCA, as originally envisioned, would "imperil computer systems and networks throughout the United States, criminalize many current university courses . . . and severely disrupt a growing American industry in information security technology" (Digital Millennium Copyright Act). I found it responsible that TouchCast included aspects of the act in their own Terms as an indicator/reminder for those individuals who may not have been aware of the Act prior to reading the Terms of TouchCast.
4) In terms of privacy for my own data, I found that the language used with this app was geared more to what users owed TouchCast than what TouchCast would offer users in return in terms of security. However, information in the Terms of Service did include how:
Content is provided to you AS IS. You may access Content for your personal use solely as intended through the provided functionality of the Service, and solely for Streaming, and as permitted under this Agreement. "Streaming" means a contemporaneous digital transmission of the material by the Service via the Internet to a user operated Internet enabled device in such a manner that the data is intended for real-time viewing and not intended to be downloaded (either permanently or temporarily), copied, stored, or redistributed by the user (TouchCast, Terms of Service).
 Beyond knowing that the videos that I share are not "intended" to be downloaded by other users if I myself cannot take part in downloading, this was a facet of my data sharing that was protected, but as I stated earlier, not many other clear benefits or feelings of safety/security were evident in the Terms of Service, for me as a reader, anyway. The 7th section of the Terms, Free Account Users' Content and Conduct did lay ground work for how all users should conduct themselves when using the app, but I still did not feel the mutual responsibility in the Terms of Service that I did when reading through what SnapChat promised users.
5)  Overall, this information didn't really change my view of the app as I had already found it to be quite non-user-friendly in the first place. The way that the Terms are laid out and the formal nature of the language still puts this app on the bottom of my list in terms of interest out of all of the 4 apps I have chosen to review for this project. I will mention, however, as I did in one of my first posts about TouchCast, that the Educator's Guide, although less about Terms of Service and more about assisting users, was a great asset of the application. Where Terms of Service may have fallen short in my eyes, the concise Educator's Guide certainly made up for the shortfall.
This application was one that I was quite interested in in terms of learning more about the privacy side of the application. Unlike the other obvious apps like Snapchat and TouchCast where my face and voice were willingly being shared with the world, my voice to text feature on this app, and my personal reminders and calendar information were intended to be just that, personal.  As soon as I clicked on the "Privacy Overview" button at the bottom of the page, clear answers to the questions I had set out to answer about the Terms of the App were right before my eyes.
1) When scrolling to the bottom of the page online, users are given three options: Security, Legal, and Privacy. On the phone app, locating information about Terms looks a little bit different:
The actual Terms of Service could be located after hitting the "Legal" option on the website, and the app.
2) The language immediately reminded me of the information language of the Snapchat Terms, with the Terms themselves being set up in a Question and Answer format. I found this aspect extremely user friendly as one wouldn't have to read through the entire document when searching for a specific answer. I especially liked how the Terms page first displayed changes and the "What's New" tab, just in case you were already familiar with the expectations/legalities of the app and were looking for supplemental provisions.
3)  I wasn't shocked by any of the Terms set forth by Evernote, but I was pleased by the reminders and the clear information presented. Mostly, I was happy to learn the following specific pieces of information:
a. Agreeing to the terms included agreeing to the "treatment of the text, images, and other data you choose to input, upload, or store in Evernote" (Evernote, Terms of Service). This immediately answered my question that I had about voice notes that were on the app.
b. I liked how Evernote made it clear that different types of contracts could occur between users, depending on the level of service that is paid for, and I especially liked how they outlined that if you are a part of both agreements, one of the agreements would take precedence over the other. This was something that I hadn't actually thought of prior to reading this.
c. I also especially liked the step by step answer to the question: What Do I Have to do to Use the Evernote Service? The important part of the response, for me, was "You will be responsible for all activities that occur under your account, including activities of others to whom you have provided your Basic Subscriber Information" and "Evernote accounts should not be shared" (Evernote, Terms of Service).
4)  Evernote makes it very clear what happens with user Data:
Data information can be found extremely easily by clicking on the Privacy tab on the bottom of the page, or, of course, reading through the entire Terms of Service section under the legal tab. A sense of security is felt just by the team noting:
We do not own your data. Putting notes and other content into Evernote does not change that content's ownership or copyright status. If the data was yours to begin with, it remains yours after you put it in Evernote. Of course, if the data wasn't yours to begin with, putting it in Evernote doesn't make it yours. This is true of all of our products and services. (Evernote, Privacy Centre)
With this being said, they do admit to backing data up and that sometimes data will be shared over a network in order to protect it from being lost. In fact, as they boast, Evernote takes "many precautions to protect your data from accidental loss and theft. Everything you put into an Evernote synchronized notebook is stored in our secure data center with multiple redundant servers, storage devices and off-site backups" (Evernote, Privacy Centre). They also mention that exporting data, and getting data off of Evernote for good is your right, and they even give instructions on how to do this. I found this approach extremely respectful and inviting in terms of those who may be on the fence about using the app if they fear their data will be stored/used unsafely.
5) I would still absolutely continue to use this app after reading through the Terms of Service and Privacy Information. In fact, I am probably more prone to continue to use it knowing now how to properly export my information off of the application.
The Terms of Service for Remind are especially important to me as I continue to use this application with students, staff, and now parents of graduates. I was apt to pay even closer attention to the rules and legalities of this application when reviewing it.
1) The Terms and Conditions were very easy to find on both the website and the app, and within seconds of viewing them, I realized that I should have probably read these a little bit more carefully in the first place.
2) Was the language clear and easy to understand? Very. And the different tabs that were included were extremely useful in finding applicable information for any sort of question that users/readers may have had.
3) I was immediately taken aback by the first message on the Terms of Use page which was in all caps that immediately made me regret not reading the application Terms earlier in my use of it. The information shared made it very clear that all users of the app must be 18 years or older, or must ask their parents for permission when using the app. Although our students definitely sign a technology release, and all parents eventually found out that their child was using the app in my class, along with others, I never did actually explicitly get parent permission specifically for the Remind App, whoops! As I read further, I came across more information about COPPA and realized that, because I was not using the app with any students under the age of 13, I had a little bit less to worry about than I had initially feared.
As with all of the other Terms of Service that I had already explored, the information contained in the Remind App Terms was generally the same. They would not pay for data usage, responsible use was expected, and you were expected to register using proper, accurate information. I did like how there were different expectations for particpants, organizers, and organizations. I found this information insightful as I sit on both the participant side for this class, and the organizer side for student/staff Remind messages being sent out.
The "Consent to receive periodic messages" included important information about how "You agree to indemnify and hold Remind harmless for and against any and all claims, liabilities, damages (actual and consequential), losses and expenses (including attorneys' fees) arising from or in any way related to your breach of the foregoing" which would be extremely important when we consider any legal issues pertaining to information arising through Remind use in a school setting.
Instructions on how to stop receiving messages, and the fact that by agreeing to the terms, we "agree you will abide by all copyright notices, trademark rules, information, and restrictions" when using the app were also clearly stated.
4) In terms of data protection and data sharing, Remind, too, included a section that clearly stated responsibilities for users, including how information was meant to be shared and accessed. As stated earlier, I was interested in knowing more about data storage and sharing as important, and confidential message sharing has ensued through the Remind app, so I was glad to learn that
Anything you post, upload, share, store or otherwise provide through the Services are, together with any related intellectual property rights, your "User Submissions." You retain ownership of all of your User Submissions. In order to provide you with the Services, Remind needs to access and use your User Submissions in certain ways. You hereby grant Remind a nonexclusive, worldwide, royalty-free, perpetual, irrevocable, sublicensable and transferable (only to a successor) right and license to use your User Submissions for any purpose related to providing and/or improving the Services (however, Remind will only share your personally identifiable information in accordance with Remind's current Privacy Policy). (Remind, Terms of Use)
After reading through the Privacy Policy itself, information about iKeepSafe helped me understand the important measures that Remind is taking to ensure safety for users of all ages. Here, Remind makes it clear to users that they "cannot control the actions of anyone with whom you or any other Remind users may choose to share information. Therefore, we cannot and do not guarantee that Content you or any user posts on the Services will not be viewed by unauthorized persons" putting the onus on users to ensure that safe use of the app and information sharing is occurring" (Remind, Privacy Policy)
"As a user of remind, You acknowledge that all Content accessed by you while using Remind is at your own risk and you will be solely responsible for any resulting damage or loss" which is perhaps the most important data feature when considering the risks associated with using Remind for educational purposes.
5) After reading the Terms and Conditions, I am reminded to ensure that parents know that students are using the app for educational purposes, I am reminded to inform my staff members of the data sharing implications of the app, and I am also reminded to be sure to remove my students at the end of the semester to ensure that I am not breaching any safety or security measures as they will no longer be students in the school. Overall, reading the Terms and Conditions for this app has simply made me more aware and more conscious of being safe when communicating with students and staff, especially regarding content of urgent or sensitive nature. Of all the apps that I reviewed, the Terms of Service in relation to different groups (teacher, student and parent) was most comprehensive with the Remind app.
Conclusion
Although this aspect of my project may not have been the most exciting (I enjoyed actually using the apps much more than this part) I am glad that I took the time to delve into the Terms of Service and Privacy aspects of Snapchat, TouchCast, Evernote, and Remind. Accessibility when it comes to being able to find the Terms and Conditions after already clicking that we agree as users is an important aspect that app developers need to consider when organizing the layout of their applications, as not being able to find this information would certainly create a disconnect between what is expected of users, and what users expect of themselves. Identifying accessibility was a small, but important part of my app review. Doing this review also opened my eyes to the different language that can be used in terms and the power that welcoming, easy to understand language has for readers. Those Terms of Service for apps that included more user friendly language were easier to read through, and the content was easier to remember than the more wordy, more technically worded terms. By identifying what happens with the data I share on each app after I close the app, hit send, or export it, I now have a better understanding of the implications of my data sharing and the expectations that these applications have for me as a user in terms of keeping my data safe and secure. Overall, reading the Terms for each of the apps enhanced my understanding of the four applications that I chose to review, but thankfully, especially since I chose to do this part last, didn't have a significant impact on my decision to continue using them in the future.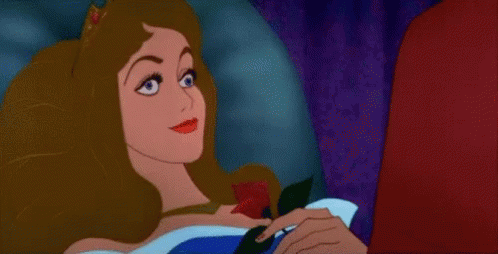 Although I initially felt overwhelmed in my approach to reviewing the Terms and Conditions of these four apps as one of the final stages of my project, coming at this aspect with a set of 5 clear questions helped me stay focused and tactful in reviewing these important features.
Now all that is left to do is to use each of the apps for one more week and come up with some final conclusions!