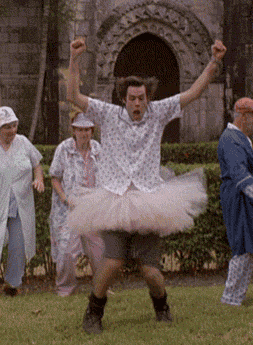 FINALLY! TouchCast has come to life in my app exploration.
If you remember from my earlier videos, TouchCast and I have quite the history. It all started when I had tried to implement the app to make my content catalyst presentation, and I had quickly found myself discouraged because:
a) I didn't have a green screen at home.
b) I had downloaded 3 different apps as part of one app, and was so confused.
c) Once I did have a green background, my app still didn't work!
d) I had finally given up and began to use Screencast-O-Matic for the same purpose that I had intended to use TouchCast.
To be quite honest, I am in the home stretch of my project. I've devoted more than the required amount of hours into app exploration, I've taken more from Evernote and Remind than I ever could have imagined, and I've even began to think about the final summary infographic that I wanted to present to "sum up" this project. But, knowing that I wasn't successful in making this app come to life when I said I would was destroying me. I felt as though I wouldn't have succeeded in my goals unless I finally brought this app to life. So, I made it my mission this week to make TouchCast work, no matter how many tries it took.
Here's what my problem solving looked like:
Maybe there was an update for the app that I didn't have.
Maybe I just wasn't trying hard enough (I knew this wasn't likely because I had literally wasted an entire day exploring this app in the early stages).
Maybe I needed to try a different device (besides my iPad and my TWO iPhones I had the apps installed on).
Maybe my green screen wasn't set up properly?
When I got to work last night after being away for meetings, I got right to work. I set up a new green screen. I connected to my personal hotspot on my phone. I signed in to the app. I lined myself up with the camera, and….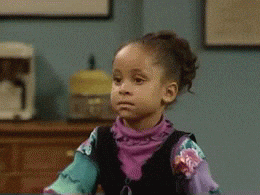 Still nothing.
Frustrated, tired, and needing to focus on other priorities, I gave it a rest and almost accepted defeat. I was bothered by the ill fate of my re-try to the point that I lay awake in bed thinking about what the heck the problem could be. I watched another tutorial video, and still couldn't figure out why using TouchCast had been such an epic fail.
When I got to work this morning, I checked my settings on my iPad, logged in to the school's wifi, and opened the app. I put myself in front of the green screen, and VOILA! My face appeared as if it were in an newscast, just as I had selected for it to do. Then, as a talk show host! Then, on a map. IT WORKED!
Notice the subtle change? I had to log into the school's wifi, which must have been the glitch the entire time. This totally makes sense since I had set up a green screen at my own house on the farm, and it didn't work. Our poor wifi may have been the problem. Then, last night, I had tried to use a hotspot. No luck. Finally, I had access to be able to use this application, even if it was only going to be for a week and a half before I hand in my project.
If you remember from the early stages of my project, my main focus was to find ways to make my life as an administrator easier, and to increase communication. So, today, I toyed with the idea of using TouchCast as an announcement tool rather than relying solely on my voice over the intercom.
Now that I have this app up and running, not only have I solved my problem of the sense of incompleteness my final project would have had without fully being able to explore TouchCast, I've also solved my problem of not knowing which app to use for my Summary of Learning.
A great end to a frustrating journey with TouchCast!